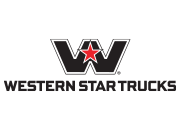 Western Star Apparel & Products
Western Star Trucks is a premier producer of hand-crafted heavy-duty trucks, engineered for the toughest vocations. Proudly distributed by Penske in Australia and New Zealand, Western Star trucks are built by hand for the ultimate attention to detail and are designed tough to transport heavy-duty loads over long distances. Unrivaled in power and durability and with superior cabin space, outstanding driver comfort, and low whole-life costs, Western Star trucks are exceptional transport solutions that are perfectly suited to our unique conditions and give customers a great return on investment.
To learn more about Western Star visit westernstar.com.au or www.penskenz.com.